edit: yet again you'll have to click on the photos to see the whole thing and get the full effect. I promise I will fix the settings on it very soon. Sorry!
Here are some pictures from when we finally got a good amount of snow. Megan wasn't too crazy about it. I think it was too cold and I had bundled her up so much she was like the little brother from "A Christmas Story."
See the resemblance...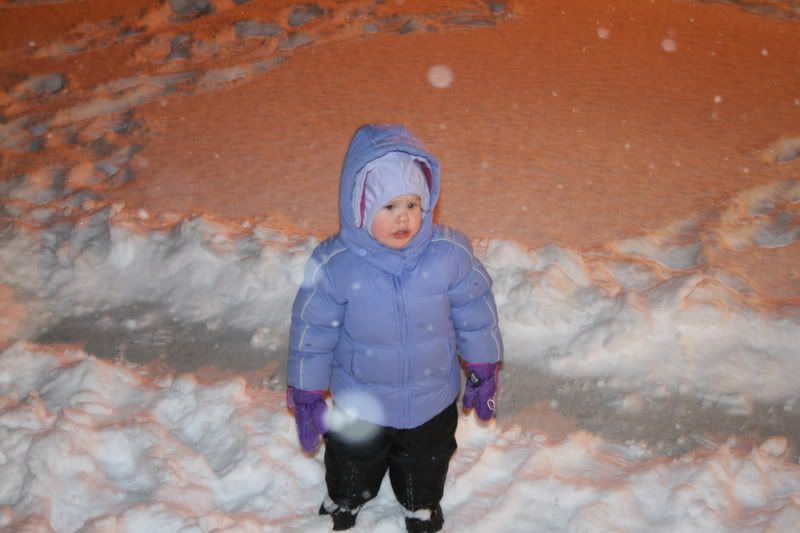 the next night she decided she'd just go out like this:
she was mad we wouldn't let her out like that, but hot chocolate makes everything better, right?
and here is a picture of Emma and Nathan after Emma's kindergarten snow show at school. Doesn't she look old?