In the past few weeks we put in new flooring in the living room, foyer, and main floor bathroom. The living room and bathroom had carpet, and the foyer had linoleum, and all of that was the stuff put in when we built the house 5 1/2 years ago. It was all decent flooring originally, but with all the kids, the carpet was pretty awful, and the linoleum had been marked up some, and I figured if we were replacing the living room floor, we may as well do the foyer since they run together. What I didn't know was there was an extra piece of underlayment under the linoleum that would be a royal pain to remove, but by the time we realized how hard it was going to be, it was too late to change our minds. Even though it was a much bigger job than we thought it would be, I'm so glad we got it all done with the exception of the extra trim that I need to paint and install. We put a wood laminate floor in the living room and foyer, and tile in the bathroom. Originally I wanted hardwood, but we just couldn't justify spending that kind of money right now, especially if we end up moving in the next year.
I also painted the bathroom a neutral tan. I loved the color in the powder room, but it was definitely not something everyone would love. So, since we were tearing everything else out to do the floor, it just made sense to repaint now.
Now, the pictures.
good-bye carpet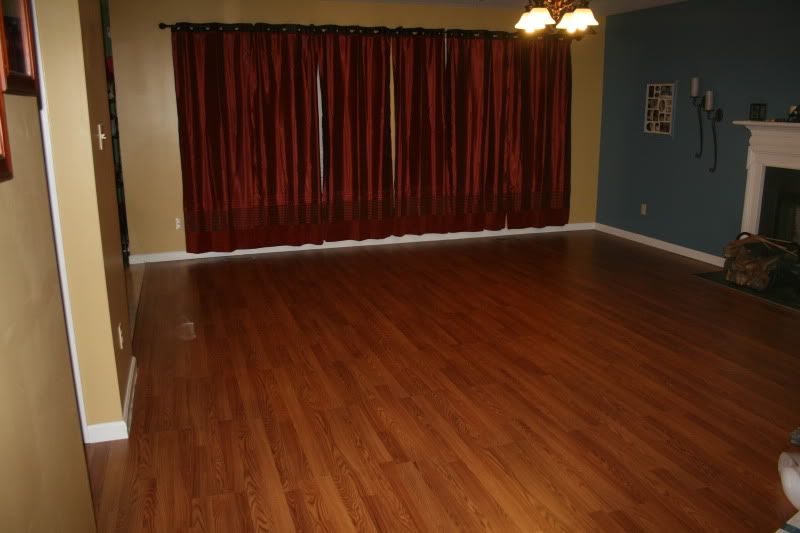 hello new floor!
and of course a picture of the cutest helper ever. She was helping put down the underlayment. :)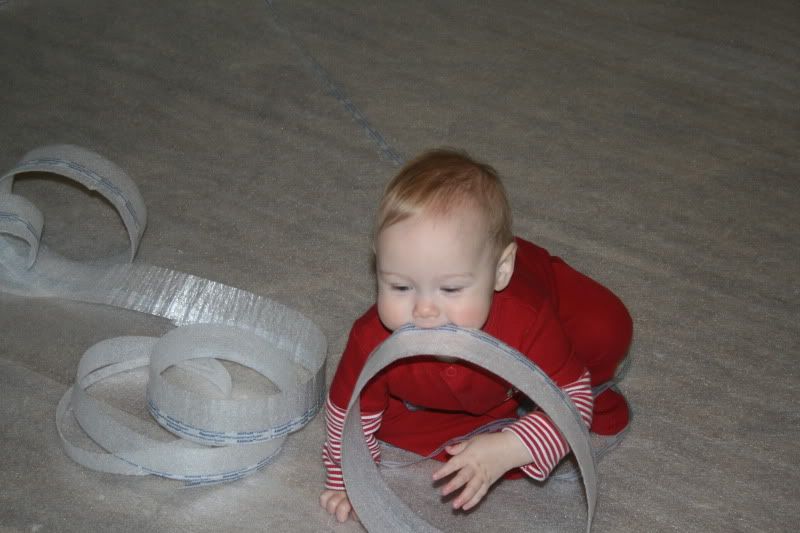 See that mark on Jackson's right cheek? He found a magic marker... OOPS!
This was where all the kids gathered to watch the carpet start to come out. It was such an exciting/interesting process for the kids to watch.