The kids went back to school today. I'm excited about having less little people underfoot during the day, but I'm also bummed because I'm losing both my helpers. This morning went well despite my fears Emma would be a beast. Last night at bedtime wasn't pretty, so I thought for sure we'd be in for an awful morning, but I guess she got it all out of her system last night, since she was quite pleasant this morning. She still said she didn't want to go to school, but at least she didn't throw a fit or make excuses to try to get out of it. Nathan was super excited and couldn't wait to go. Such different kids.
I played annoying mom with the camera and got a picture of the kids this morning. I told the kids I'd be doing this every year on the first day of school, even when they are seniors in high school. To which Emma said, "Mom, you are sooo annoying!" lol! I think secretly she loves it though.
I'm sad the summer is over, but looking forward to fall and dance starting up again for both girls. I guess we're going to try Megan in dance again and see if she's more interested in participating. I sure hope so if I'm going to drag a toddler and an infant all the way to the studio.
Anyway, here is the picture from today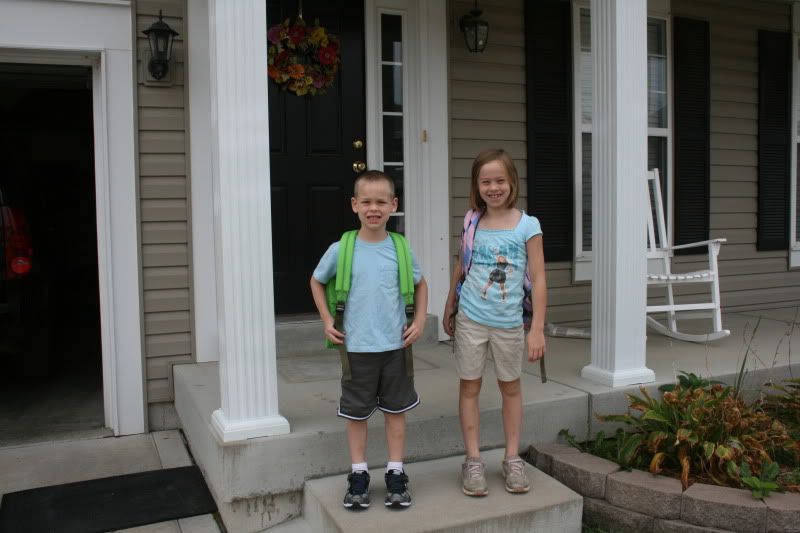 and last years pic to compare